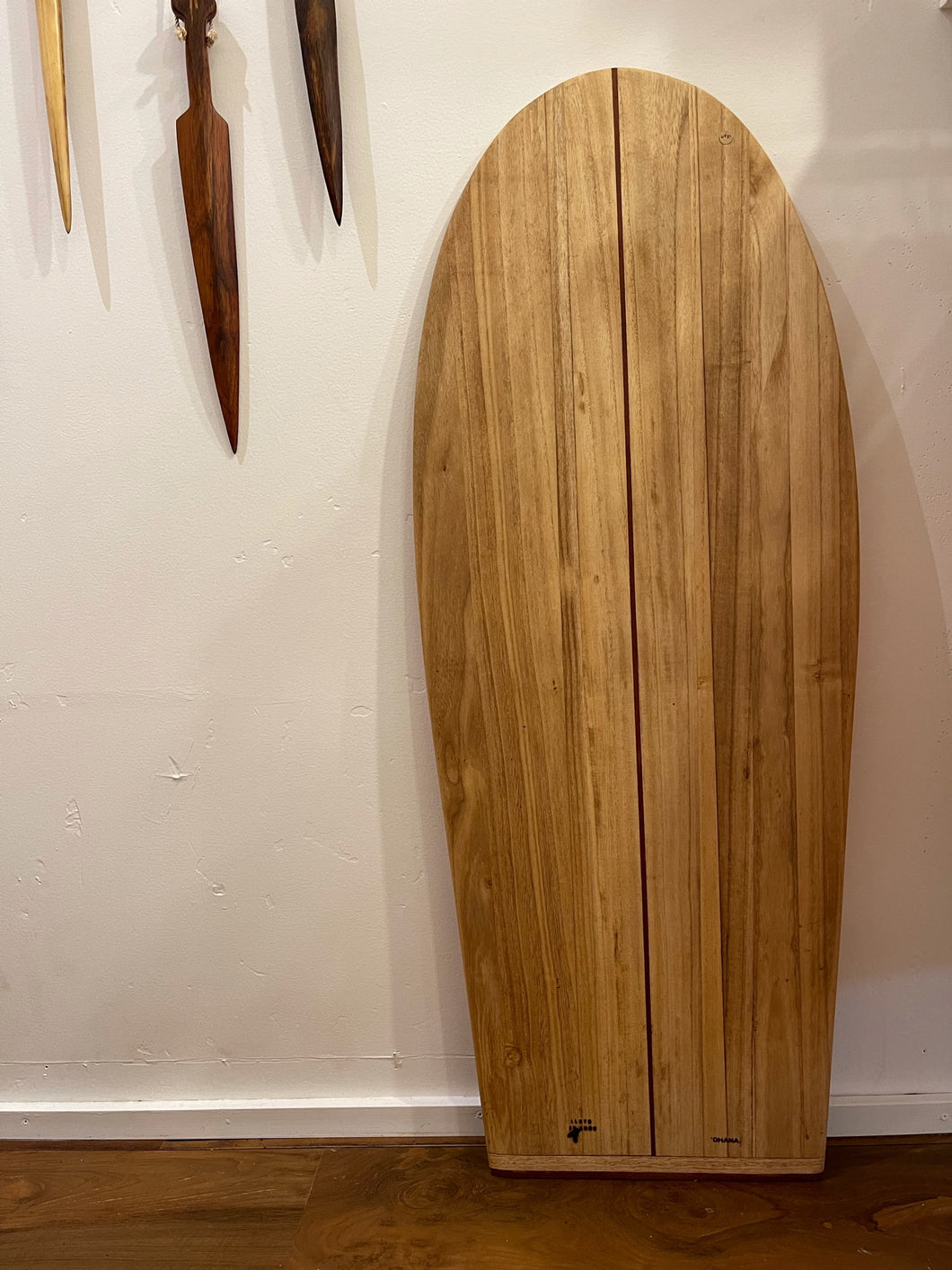 Paipo Glider
Regular price $695.00 Sale
44.25" x 17.5"
Paulownia base with local Koa stringer & Local Koa and Albizia tailblock
Drawing inspiration from the inventors of surfing, the Polynesians, design and shape wooden surfboards to honor those who have shaped and rode before us here in Hawai'i. 
All Lloyd Boards are custom designed and shaped, no two will ever be the same. Each piece is designed and made with intention and love. If Hawai'i holds a special place in your heart, like it does in ours, this is the perfect way to bring that feeling into your home.