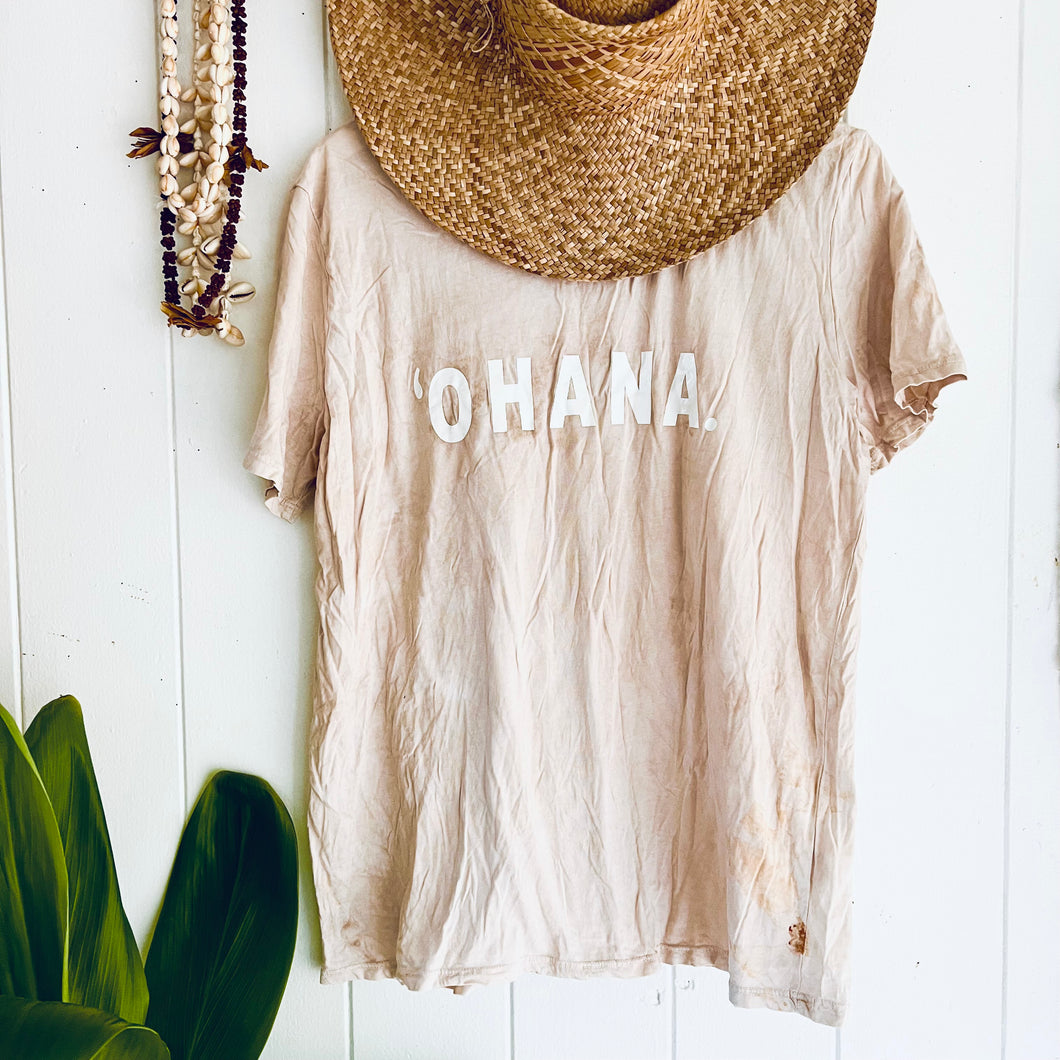 Hawai'i Plant Hand Dyed Tee: Mamaki
Regular price $68.00 Sale
These shirts are dyed with Native Hawaiian plants with no added solutions or toxins, therefore washing machines and warm water will slowly pull the colors. 
Each shirt comes out differently with smudged and smears from direct contact while soaking. 
Each piece is one of a kind never to be repeated. 
hand dyed in Hawai'i Nei 
Enjoy!