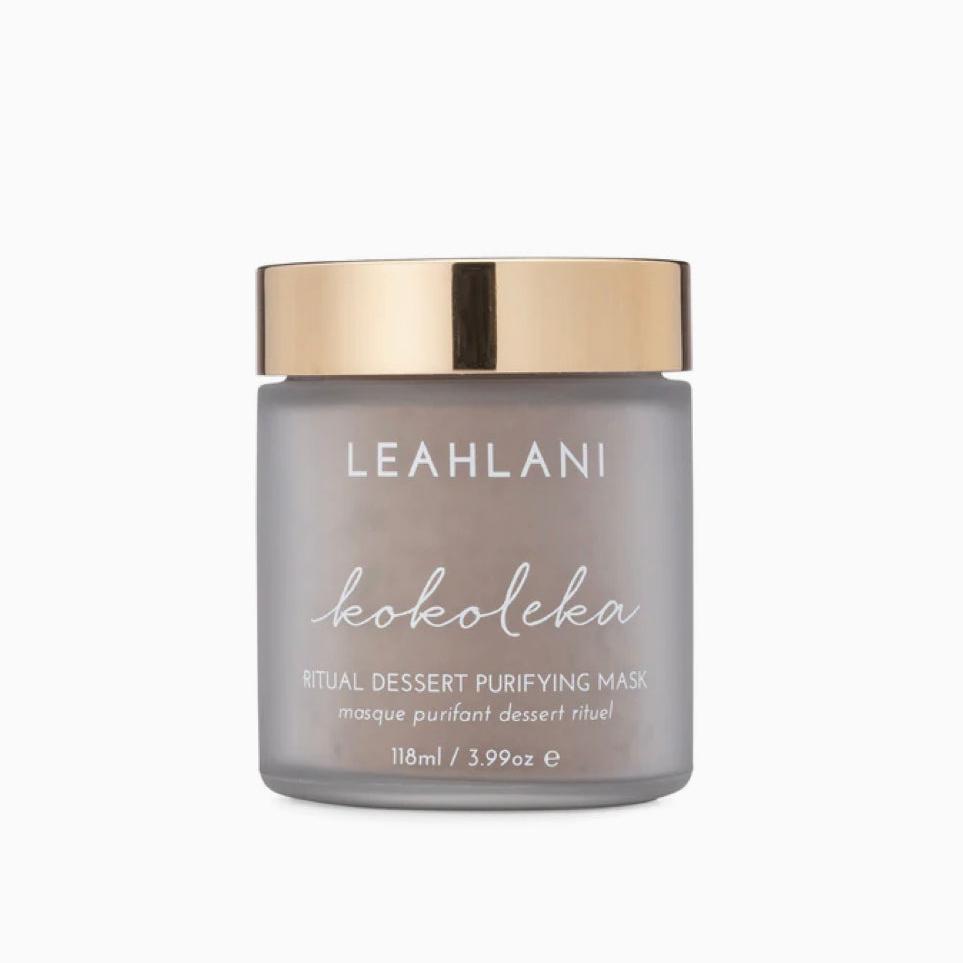 Kokoleka Purifying Mask
Regular price $70.00 Sale
A deliciously decadent detox mask that draws impurities from deep within the pores to promote a clear, cleansed, and vibrant complexion. With a heady aroma of chocolate and citrus, this delectable formula of mineral-rich clays, activated coconut charcoal, organic cacao, and vibrant tropical fruits boosts hydration and increases enzyme activity for a noticeably clearer complexion
Purify, indulge and reset.
- Indulgent detox "dessert" for congested skin types
- Hydrates and remineralizes skin
- Protects against free radical damage
 - Deeply cleanses pores, removing oil and impurities
Slowly add drops of water to 1-2 teaspoons of mask until the consistency looks like thick, creamy melted chocolate. Apply evenly over cleansed, damp skin with mask brush or fingertips. Once dry, remove with warm water. Repeat 1-2x weekly in the evening.